What Is The Real Story With The Met Payroll?
February 10, 2010, 11:50 AM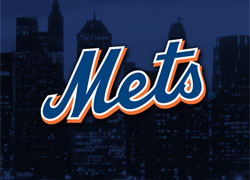 Flushing, New York-- The facts are clear--The New York Mets will have a significantly lower payroll in 2010 than they did in 2009. Just one year ago, the Mets committed about $149 million to player contracts while the team currently has about $122 million committed in 2010. With that figure likely to expand to $126 million or so by opening day with the addition of some minimum salary contracts, the question remains why are the Mets scaling down payroll?

There are a number of theories being floated around to explain why the Mets have taken this off-season approach especially considering Jeff Wilpon and Omar Minaya both indicated after the season the team would be very active in leaving no stone unturned to improve the team. One of those theories is that the Madoff scandal had a debilitating impact on the organization's cash flow position. My contacts indicate that is not the case and the Madoff impact on the Mets have been overstated. And if that were really the case, Jason Bay would not have been so hotly pursued by Minaya.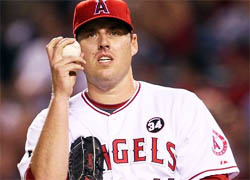 Stephen Dunn/Getty Images
In fact, inside sources indicate to me Bay was not the Mets first choice because the organization decided John Lackey would be their #1 target. But they were blindsided by how quickly the Red Sox swooped in and feel to this day if they had the chance they would have signed him. Once that ship sailed, then and only then did they turn to Bay whom they actually thought was a better fit for them than Matt Holliday and maybe more importantly, allowed them to avoid dealing with Scott Boras.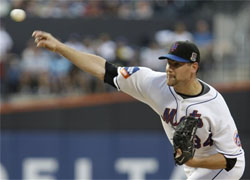 After Lackey was taken off the board, the Mets were also shocked when "B-level pitchers" began getting outlandish contracts and particularly when Randy Wolf signed a 3 year $30 million contract the team felt that overpaying for that type of pitcher was not the proper course to take. That made it easier to devote most of their money to the pursuit of Bay and that prompted them not to overpay for pitching that they felt was not much better than the trio of John Maine, Oliver Perez, and Mike Pelfrey. I do not know if I agree with that approach especially in the case of Jason Marquis who signed with a division rival, the Washington Nationals.
But in the long run, this off-season might help the Mets going forward costing them some in 2010. Next year's free agent class could include players like Derek Lee, Josh Beckett, Victor Martinez, Cliff Lee, Carl Crawford, Brandon Webb, Adam Dunn, Manny Ramirez, Javier Vazquez, Derek Jeter, and Mariano Rivera. Add in players like Prince Fielder who will be one year from free agency and players like Jayson Werth who have burst onto the scene and you can see deep quality in next year's off-season.
Honestly, I do not think that was the Met strategy going into the off-season but as the market evolved or in this case, deteriorated, they felt their money would be better spent either next year or this year at the trading deadline when some of these teams might get a little trigger happy when considering they want to get something for these soon to be free agents. It might also give the Met prospects another few months in the minors to make them more attractive options for potential trade partners.
There is an old baseball adage that says "sometimes the best deals are the ones you do not make." And I know Met fans feel beaten down right now but the organization may ultimately benefit from not making a deal for overpriced and overrated talent this off-season. Of course, Jerry Manuel and Omar Minaya may not be here to reap the rewards of the strategy if the current cast of characters cannot rebound from a dismal 2009 season.