This is from the Huffington Post - the 19 Best Cities to see street art. I have to take exception with the fact that New York is ranked 19th here - last on their list. New York street art has several centers and there are also many great examples all over town. Agree with all the others but please, some respect for NYC!
Summer has descended upon the Northern Hemisphere, bringing visions of barbecues, pool parties and long walks on the beach. For those in the United States, this often means one thing: vacation. Whether you're flying from one city to another in the confines of coach, or breaking out the analog map for a cross-country road trip, your sights are set on travel.
But which cities will you visit? Some of us want great food, some need nightlife, others just want a short stroll to a body of water. Then, there are the vacationers who want to see some good art -- especially street art. What better time of the year to plan a bucket list of street art attractions than the summer, when the sun is out, the weather is warm and the saturated gleam of spray paint and wheat pastes is more appealing than ever?
So, if you're still dropping hypothetical pins onto an ideal summer Google map, here are some cities we'd suggest -- purely based on their ephemeral street art aesthetic. From Philly to Baltimore, Atlanta to Portland, these are the urban centers you should visit and ogle some open air art while you're there.
1. Miami, FL Neighborhood: Wynwood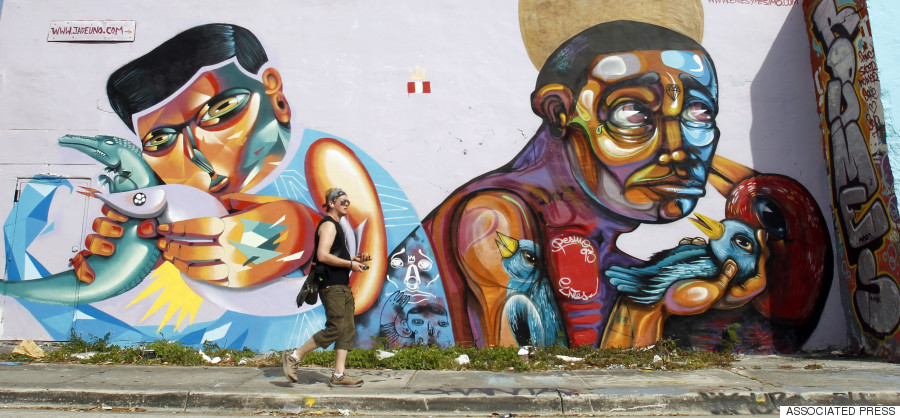 Mural by Entes and Jade Rivera in the Wynwood area of Miami in 2012. (Photo courtesy AP Photo/Alan Diaz)
2. Philadelphia, PA Neighborhood: Fishtown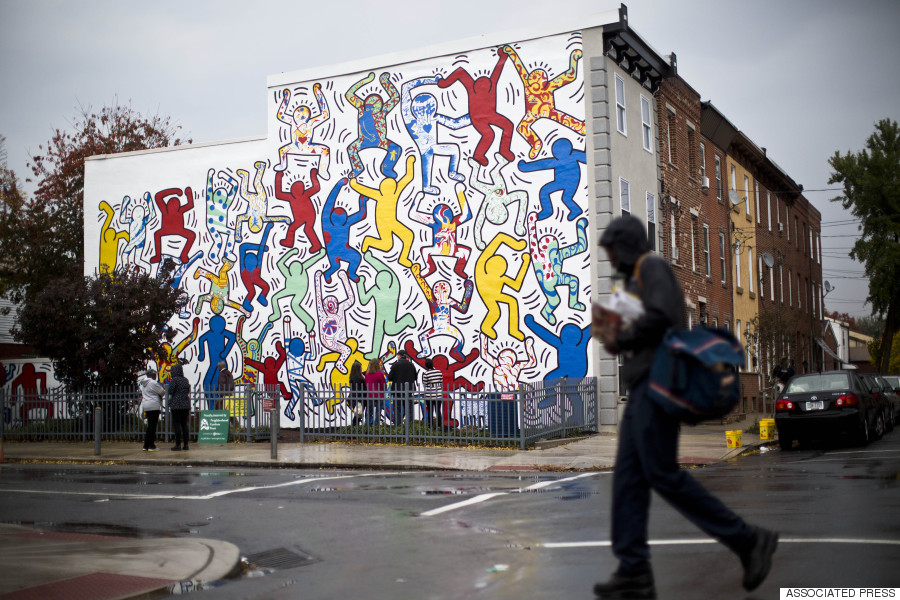 A postal worker walks past a 1987 mural titled "We The Youth" by artist Keith Haring in the Point Breeze neighborhood of Philadelphia. (AP Photo/Matt Rourke)
3. Seattle, WA Neighborhood: Rainier Avenue South and Pioneer Square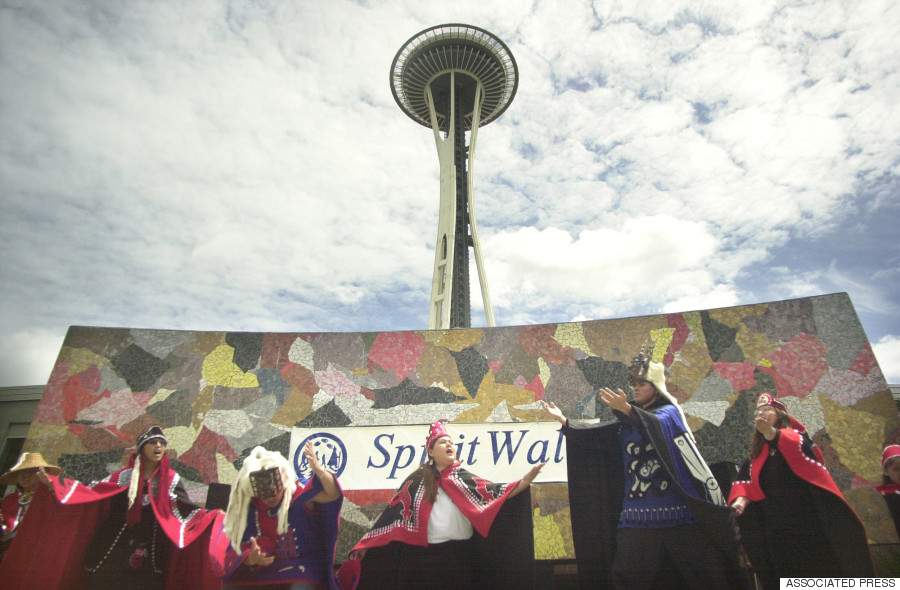 The Seattle Cape Fox Dancers perform at the 10th SpiritWalk, Saturday, June 5, 2004, at the Seattle Center Mural Ampitheatre in Seattle. (AP Photo/Tetona Dunlap)
4. San Francisco, CA Neighborhood: The Mission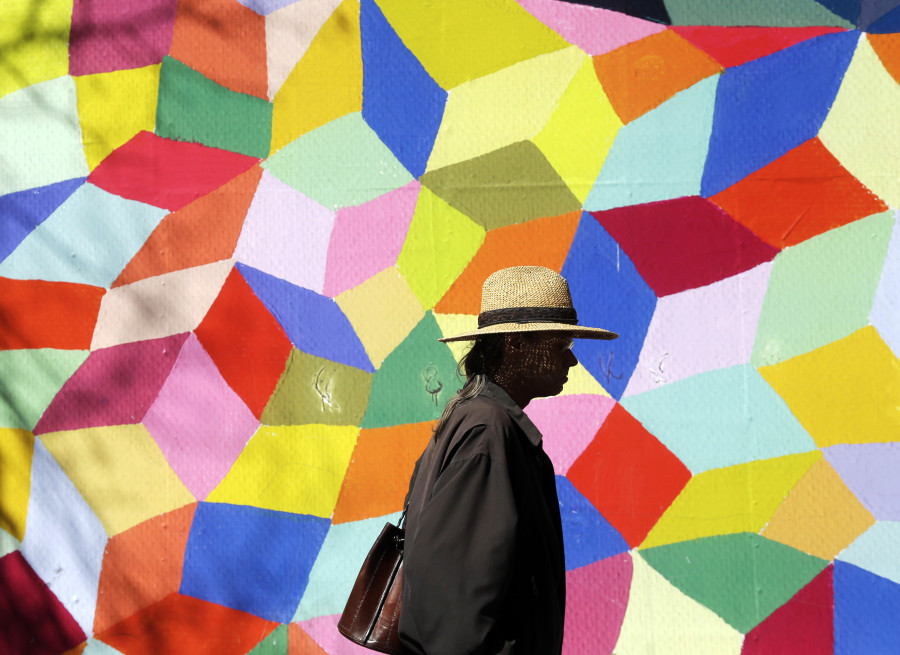 A man walks in front of a colorful mural along Market Street on Wednesday, March 4, 2015, in San Francisco. (AP Photo/Marcio Jose Sanchez)
5. St. Louis, MO Neighborhood: The Grove and Cherokee Street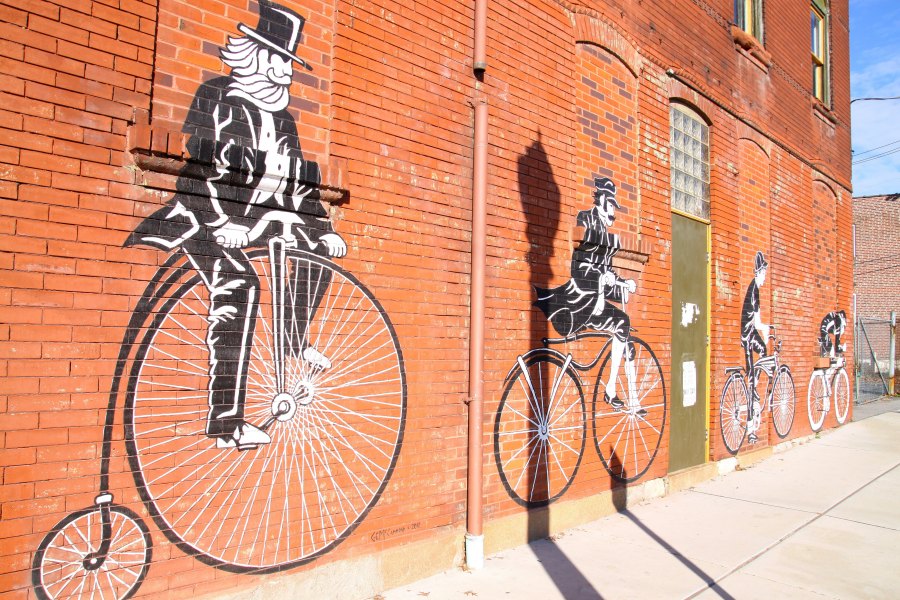 Grace McCammond's "Evolution of the Bike" mural in 2012. (Photo courtesy Raymond Boyd/Michael Ochs Archives/Getty Images)
6. Cleveland, OH Neighborhood: Collinwood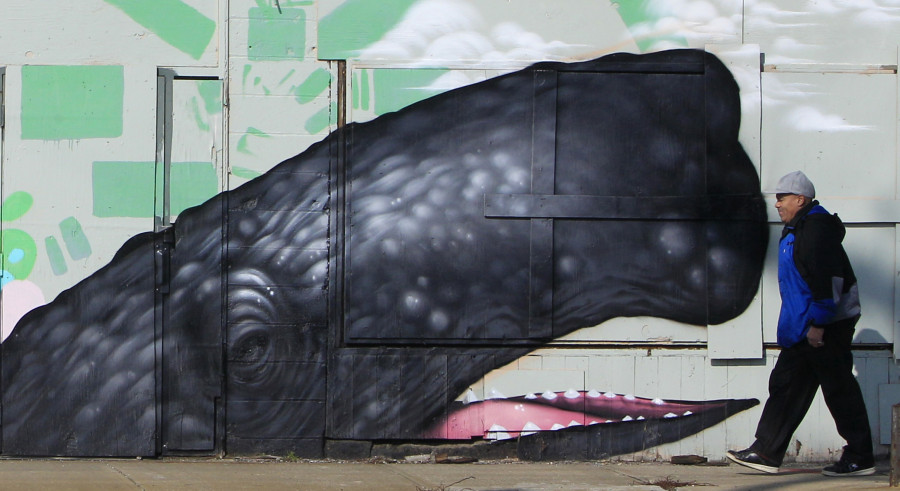 A mural of a whale in Cleveland in 2012. (Photo courtesy AP Photo/Tony Dejak)
7. Detroit, MI Neighborhood: McDougall-Hunt A traffic light adorned with art similar to the Heidelberg Project's Polka Dot House in Detroit in 2006. (Photo courtesy of AP Photo/Carlos Osorio)
8. Atlanta, GA Neighborhood: Old Fourth Ward and Krog Street Tunnel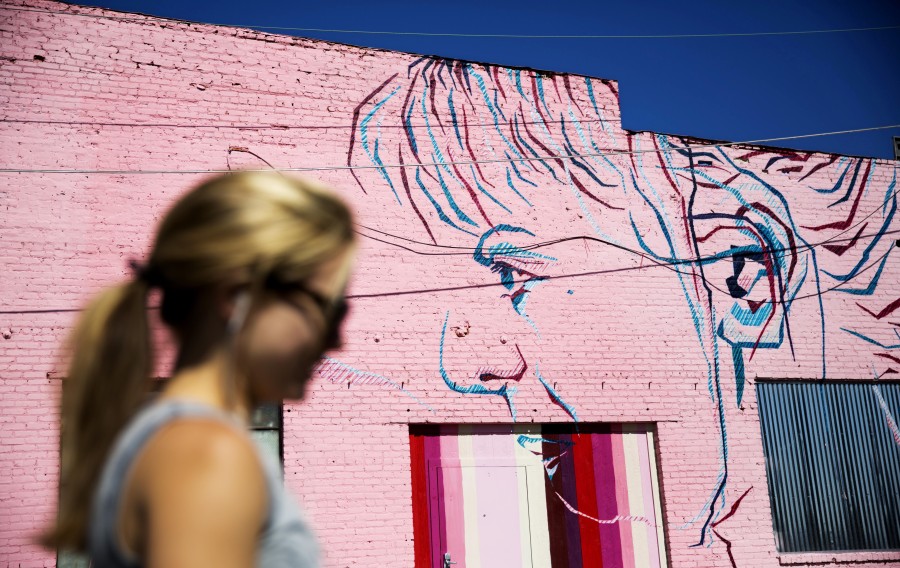 A person walks past a mural along the Atlanta Beltline. (AP Photo/David Goldman)
9. Washington, DC Neighborhood: Columbia Heights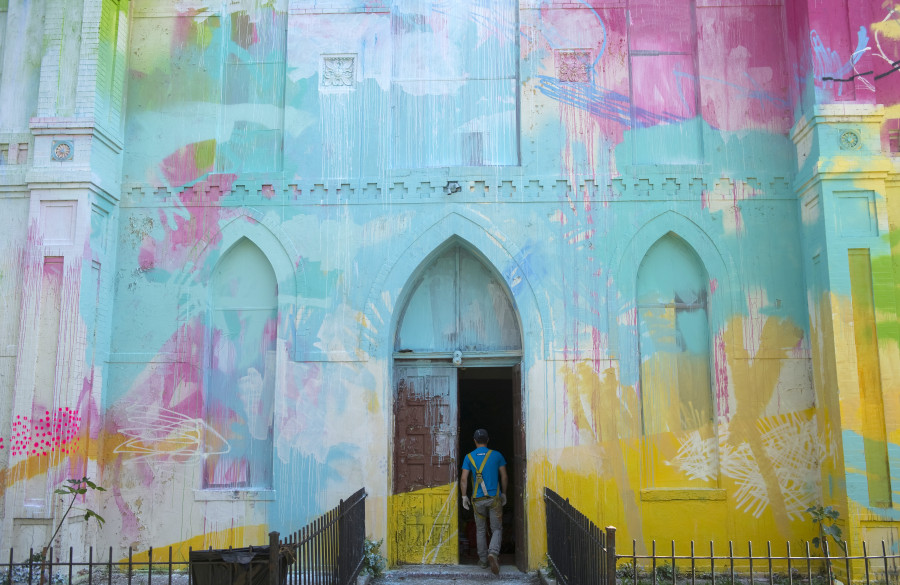 Alex Brewer, aka Hense, covered a former church in a multi-colored mural in 2012.
10. Denver, CO Neighborhood: Lower Highlands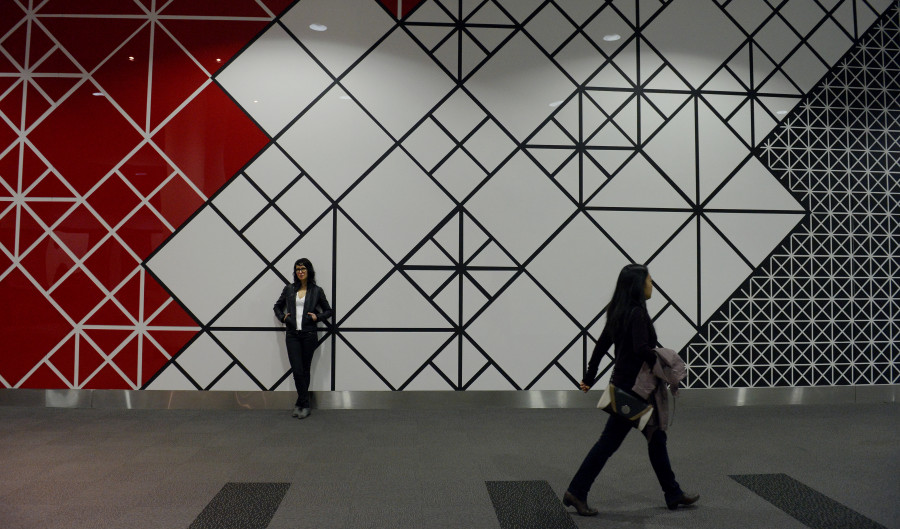 "I Know You Know That I Know" mural by Sandra Fettingis in Denver in 2014. (Photo courtesy Craig F. Walker/The Denver Post)
11. Boston, MA Neighborhood: Somerville and Cambridge (outside Boston)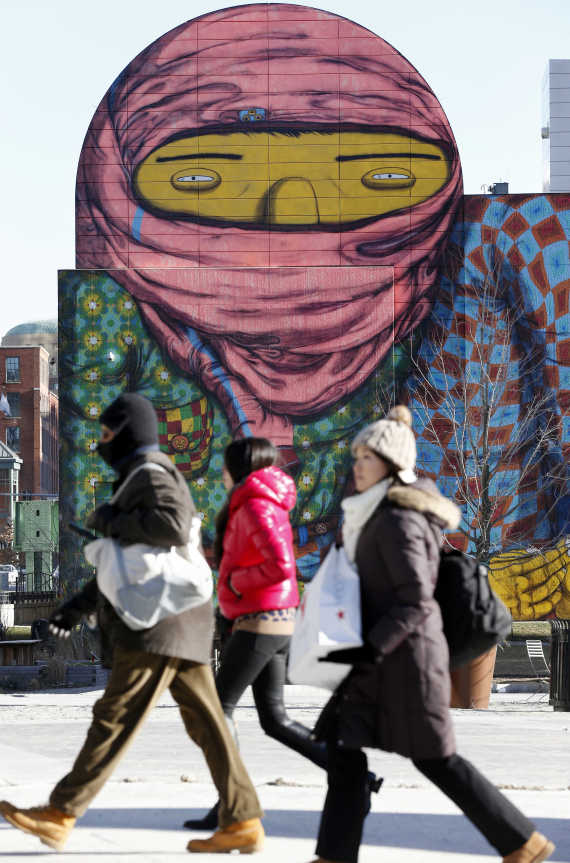 An Os Gêmeos mural in Boston in 2013. (AP Photo/Michael Dwyer)
12. Chicago, IL Neighborhood: West Loop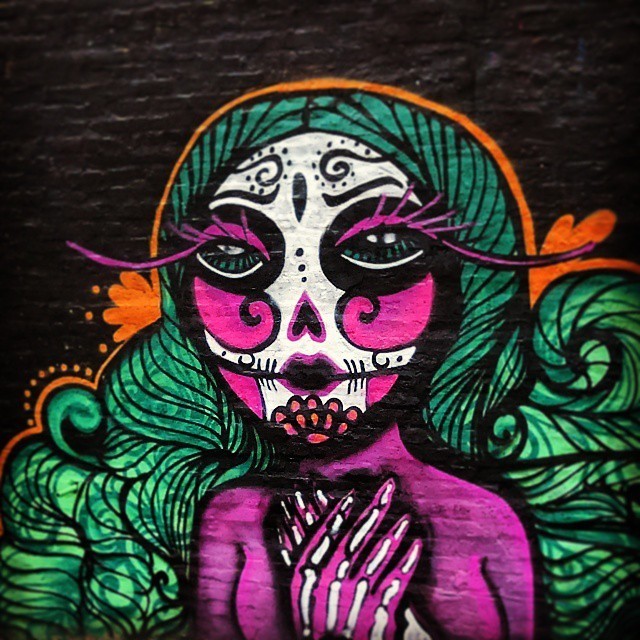 (Photo courtesy Chicago Street Art Flickr)
13. Pittsburgh, PA Neighborhood: Braddock & North Braddock and Lawrenceville A Romare Bearden mural pictured in Pittsburgh in 2008. (Photo courtesy of AP Photo/Gene J. Puskar)
14. Honolulu, HI Neighborhood: Kaka'ako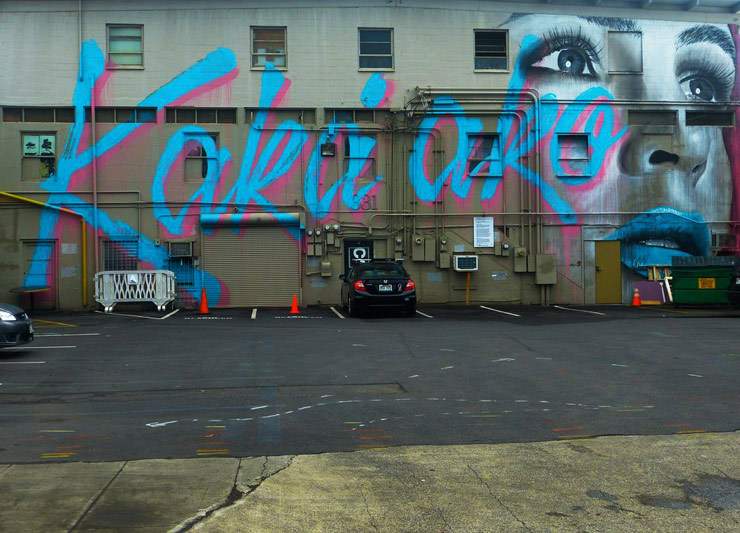 Rone and Wonder during Pow! Wow! Hawaii in Honolulu. (Photo via Brooklyn Street Art © Yoav Litvin)
15. Los Angeles, CA Neighborhood: EVERYWHERE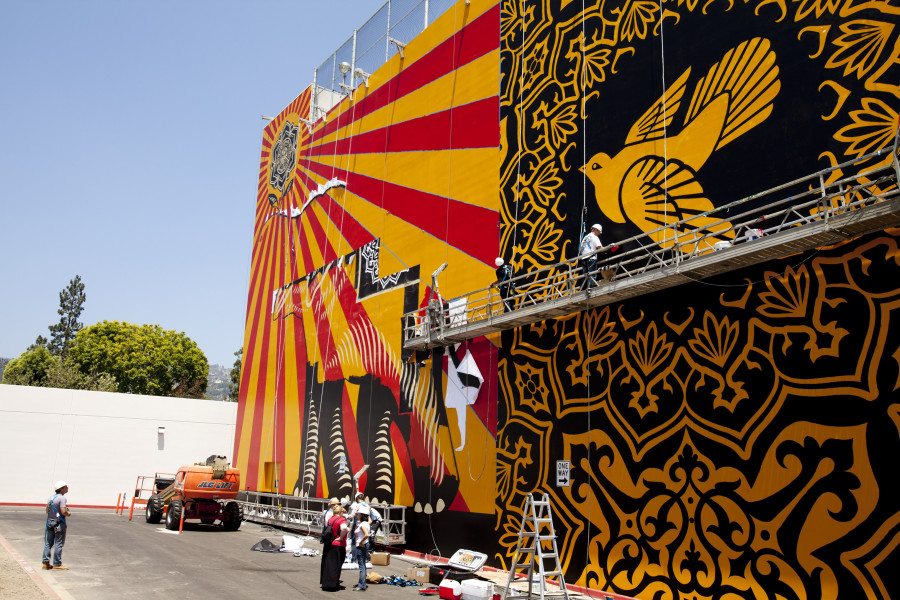 A Shepard Fairey mural in West Hollywood, Los Angeles in 2011. (Photo courtesy Konrad Fiedler/Bloomberg via Getty Images)
16. Austin, TX Neighborhood: Baylor Street The famous "Hi, How Are You" mural by Daniel Johnston in Austin in 2004. (Photo courtesy AP Photo/Harry Cabluck, File)
17. Indianapolis, IN Neighborhood: Broad Ripple Village and Massachusetts Avenue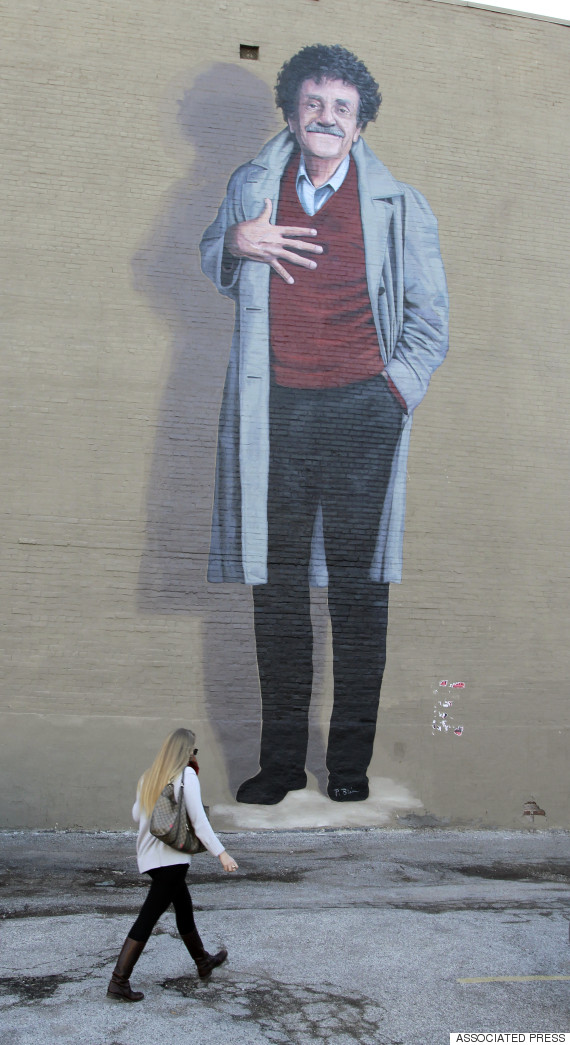 A Kurt Vonnegut mural is pictured in Indianapolis. (AP Photo/Darron Cummings)
18. Portland, OR Neighborhood: Humboldt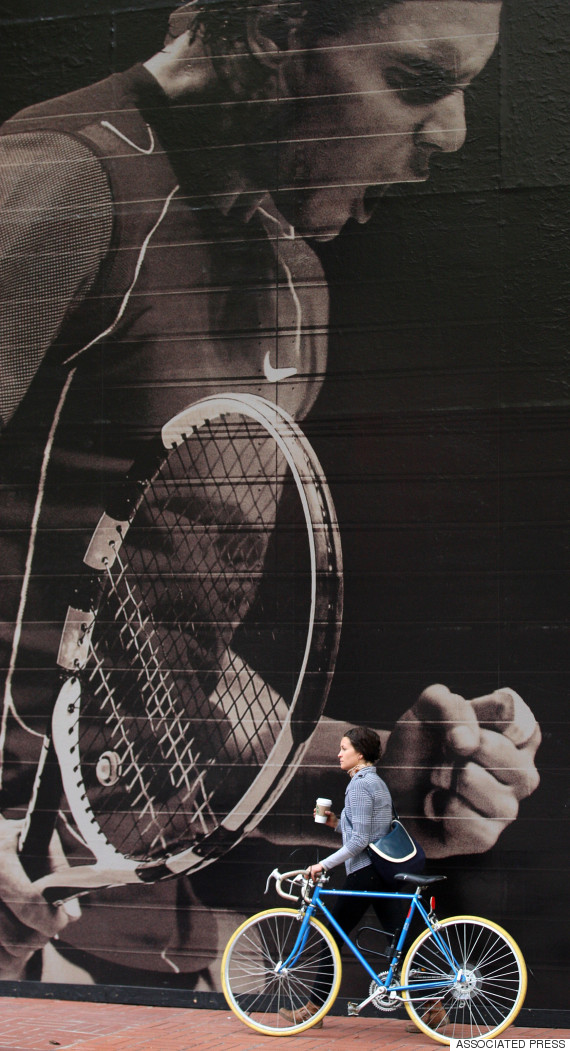 A unidentified woman walks her bike past a mural on the side Nike Portland Thursday, Sept. 22, 2011, in Portland, Ore. (AP Photo/Rick Bowmer)
19. New York, NY Neighborhood: EVERYWHERE